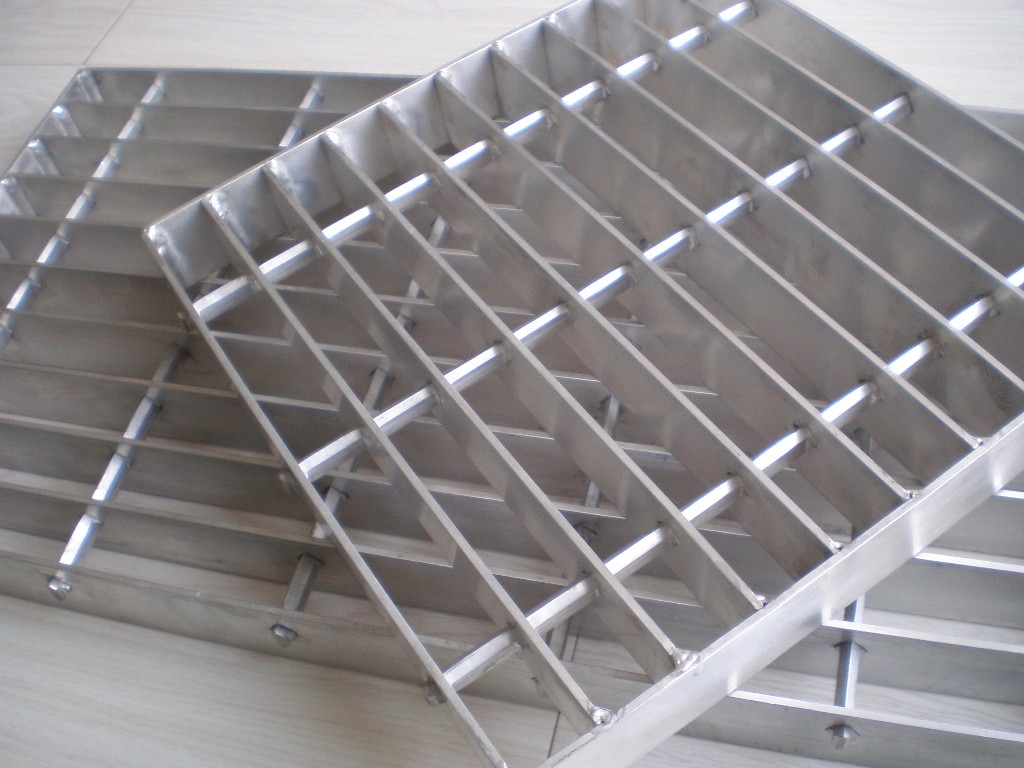 Aluminium Grating
Aluminium Grating

Aluminium gratings can take advantage of a useful combination of the materials characteristics. It has a high load carrying capacity, low weight and good rigidity. Making it suitable for sun screening, façade coverings, staircases and ceiling panels. When combining the high resistance to corrosion and adding the anti-slip serrations the grating becomes ideal walkway and stair tread material for many of the harsher industrial environments.

Types of Aluminum Grating products :

Swage-Locked Rectangular Bar Aluminum Grating uses the swaging process to permanently lock the cross rods (positioned every 2" or 4") to the rectangular bars

Swage-Locked I-Bar Aluminum Grating is the most widely used and provides the strength equal to a rectangular bar of the same depth, but at far less weight and cost. The I-bars are permanently locked to the cross rods (positioned every 2" or 4") by a swaging process.

Press-Locked Rectangular Aluminum Bar Grating is constructed with the two close-tolerance slotted bars bonded together (positioned every 2" or 4") using tremendous hydraulic pressure. Permanent locking is achieved by forcing the deep cross bar into the bearing bar. Both the cross bars and the bearing bars provide walking surfaces in the press-locked design.

Sustainability attributes

Locally made. Recyclable. Production waste is recyclable.